Anna Björklund, Professor of Strategic Environmental Studies, KTH Royal Institute of Technology
The Swedish Tourist Association (STF) aims to reduce its carbon footprint by 50 per cent by 2030. The work includes questioning several aspects of the organisation, which includes 250 accommodation facilities. Is it sustainable to continue transporting fresh produce to gourmet dinners at Kebnekajse? Can visitors accept other meal options? Researchers at KTH will monitor, guide and evaluate the process. The potential for reducing greenhouse gas emissions will be calculated using life cycle analyses.
What is the project about?
– The STF aims to halve its carbon footprint in line with the Paris Agreement. In the context of the climate transition, so-called efficiency measures are most often discussed, such as reducing the environmental impact of products and services through technological solutions. But as they become more efficient, they also become cheaper, which in turn often increases demand and thus greenhouse gas emissions. This is why there is increasing talk of so-called sufficiency measures, whereby individuals consume less or refrain from climate-intensive consumption.
STF is prepared to make changes to its operations in order to achieve its ambitious environmental goals. Ideas are collected 'bottom-up' from across the organisation.
– One proposal is to change the concept of the mountain stations and stop flying in fresh produce and visitors by helicopter. Perhaps the guests can have a good experience, but in a different way? We will look at this and other proposals from the entire organisation to find measures together with STF that can contribute to the climate goals.
Why does the hospitality industry need this?
– The hospitality industry faces several sustainability challenges. We hope the project can generate new and valuable knowledge about environmental sustainability, and our results are likely to be directly transferable to some activities within the industry. For others, the project can serve as an inspiration and learning example.
What are you going to do?
– We will participate in workshops where STF develops ideas from the organisation relating to measures that can reduce climate emissions. We will then examine what both visitors and employees think of them. Acceptance from both groups is important; fantastic measures that visitors don't buy into or are impractical are of no use. Visitors will be asked to answer surveys and cabin hosts and other STF employees will be interviewed. We will then carry out calculations using life cycle analyses (LCA) to determine which measures will have the greatest impact.
What will be your challenges?
– First and foremost, we depend on STF's internal process going as planned. In addition, collecting data is always a challenge when doing LCA calculations. For example, if we want to analyse carbon dioxide emissions from two guest nights at Kebnekajse, we have to deal with several variables such as what the visitors will eat, do they bring food with them or do they eat in a restaurant, do they take a shower or bathe in a stream? The challenge with surveys is to get enough responses.
What are LCA calculations?
– The short and popular description is environmental assessment from cradle to grave. The cradle is when we extract resources from nature and the grave when we discard and return things to the environment and nature again. LCA was created as a tool for goods, and in the beginning there was a lot of focus on packaging, but it was realised that the methodology works just as well for services. For example, for the climate impact category, the results are expressed in kilograms of carbon dioxide equivalents.
Read more about STF's sustainability work here.
Project facts
Project
The route to Paris through landscapes beyond the road network – A study of potential climate impact reduction and feasibility of measures based on sufficiency and efficiency in the Swedish Tourist Association
Research organization
Department of Sustainable Development, Environmental Science and Engineering, KTH Royal Institute of Technology
Project Manager
Anna Björklund
Members
Hampus André, Daniel Skog, Sustainability Manager, STF
Period
2023 May – 2025 May
Contact
Anna Björklund
Professor of Strategic Environmental Studies
Photo: Elias Sado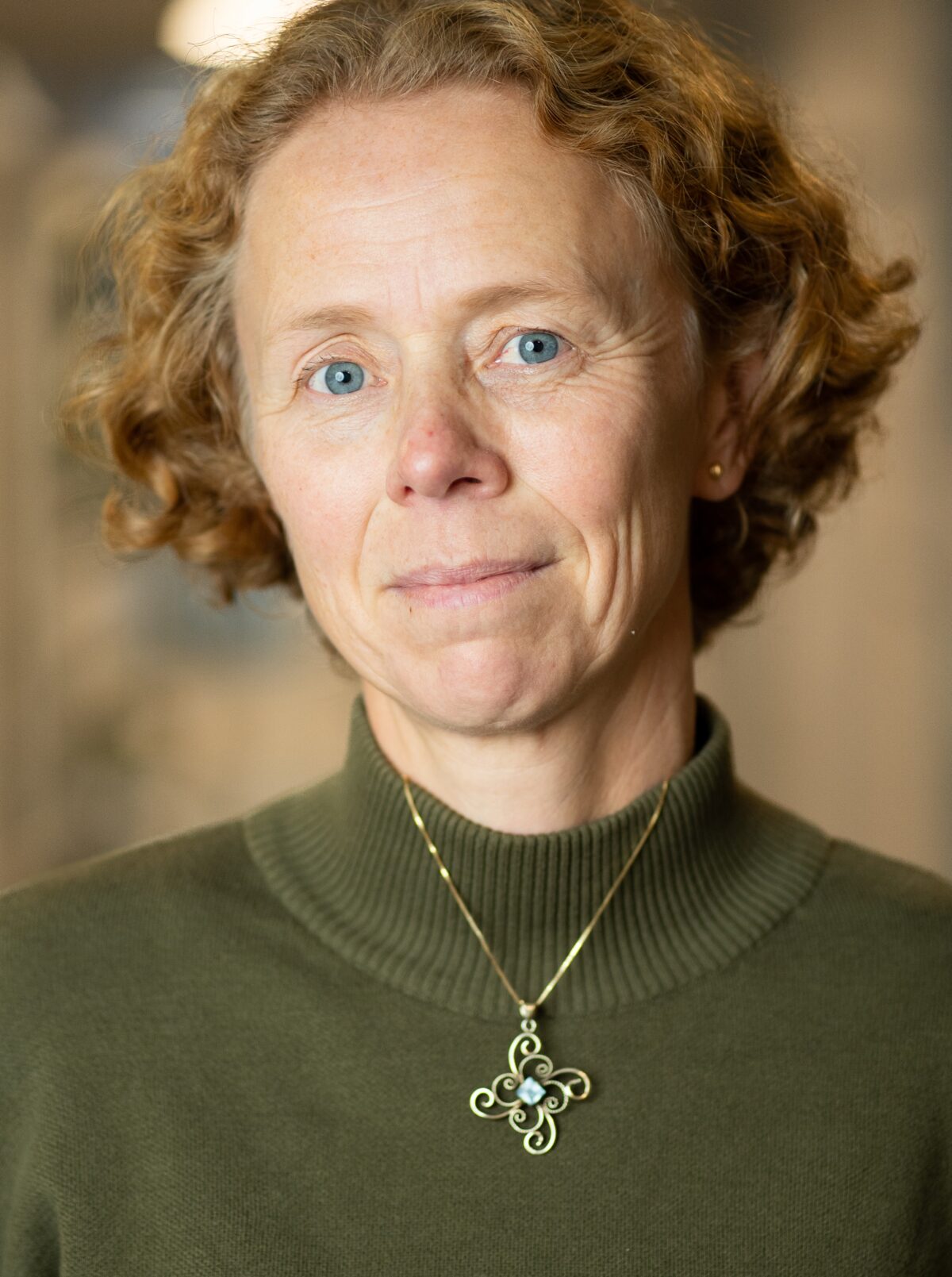 Hampus André
Postdoctoral Researcher
Photo: KTH